Premium TV Displays
So Easy. So Smart.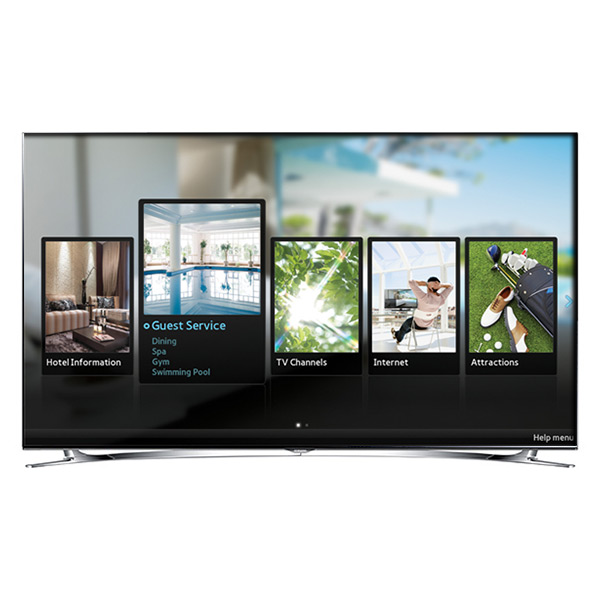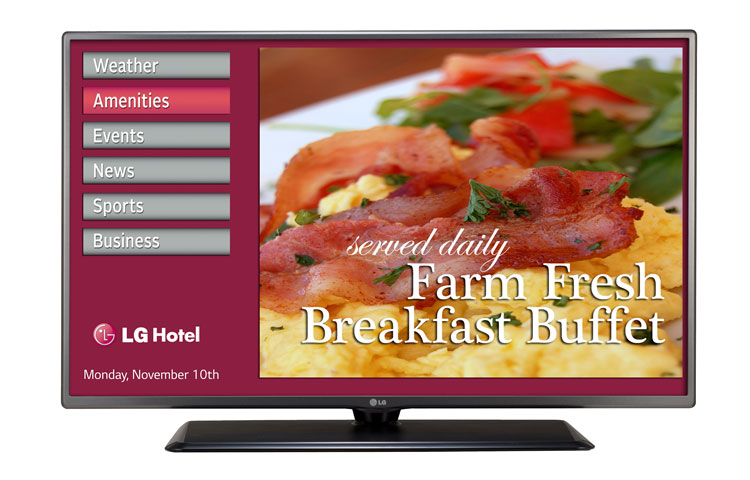 TV technology is constantly evolving.  Slimmer, Smarter, and more capable TV technology is released on an almost quarterly basis and is nearly impossible to keep up with without a team of experts looking out for your property and your bottom line.  Hoteliers are looking to provide an in-home experience and business/recreational travelers are looking for eases of use and familiarity with their TV.  Our team of experts can help you find the right balance between providing an in-home experience without the issues commonly associated with TV technology.
Any TV you look at on our website or discuss with one of our experts will have the following:
– 2 Year Commercial Grade Warranty (Technical support, on-site service, and replacement)
– Welcome/Splash Page to introduce your property to the guest upon turning the TV on
– Adjustable Swivel Base
– Volume Limiter and Panel Lock
– Anti-Theft Base
– Installation Menu to Configure TV Settings
– USB Clone Programming
The TV display evolution is pushing some hoteliers to purchase SMART and/or IP-based Televisions to stay ahead of the technology curve.  For properties who are looking to utilize these advanced TVs, we strongly recommend working with an expert to diagnose if your property is prepared for the switch.  Once we've detailed the necessary components of that switch (bandwidth, cabling, content providers), we can help you make the right decision on what technology is worth investing in and what is best left for your next renovation.
Whether you need a basic TV, a slim TV or  the smartest and most technology forward TV available on the market. We have extensive experience with every TV display we sell and are eager to share our experiences (both good and bad) with you so that you can make the right decision for your property at the right time.